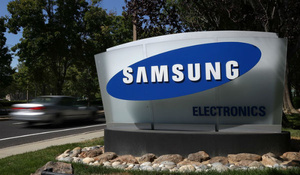 According to a report, Samsung is preparing to launch a new smartphone running the Tizen mobile operating system in India and Russia.
The
Wall Street Journal
cited sources familiar with Samsung's plans in reporting that the South Korean firm will launch a smartphone in Russia in the coming weeks that runs the Tizen mobile operating system. A launch in India, will reportedly follow later.
This would represent the first proper launch of a smartphone running the OS, after NTT Docomo in Japan cancelled plans to launch a Tizen device earlier this year. It has, however, made an appearance in Samsung's Galaxy Gear devices.
Tizen also ran into trouble in France, when Orange put the brakes on a Tizen phone launch too.
For now, Samsung is looking to grow the operating system in emerging markets and avoid the United States and Europe, but Tizen remains part of its strategy to compete more directly in mobile software and service with Google, and Apple.
Sources and Recommended Reading:
Samsung Electronics to Release Tizen Smartphone in Russia, India: online.wsj.com