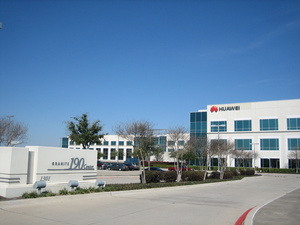 Huawei has achieved 10Gbps Wi-Fi service in laboratory trials in Shenzhen, over ten times faster than commercially available Wi-Fi solutions today.
Specifically, the prototype system achieved a record transmission speed of 10.53Gbps on 5GHz frequency bands. Next generation Wi-Fi technology could make these improvements commercially available from 2018 onwards, pending the agreement of global standards requirements and sufficient chipset availability.

The Institute of Electrical and Electronics Engineers (IEEE) 802.11 WLAN standard plenary meeting held last month saw the election of Dr. Osama Aboul Magd from Huawei as the 802.11ax WLAN standard task group chair, which will focus on the development of the next generation 10Gbps WiFi standard.

Commercial launch of the next generation Wi-Fi standard is planned for 2018.

Faster speeds can be achieved through a combination of new innovative technologies, such as MIMO-OFDA providing improvements in multi-user data rates.