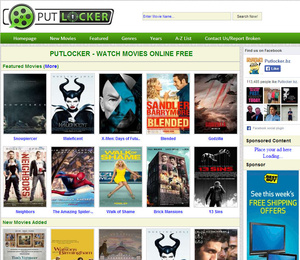 Putlocker.bz has lost control of its domain name and so has registered a new domain in Iceland.
The
Putlocker
streaming site is unauthorized but claims millions of users each month. It is exactly the time of website you would expect the Police Intellectual Property Crime Unit (PIPCU) in the UK to target, but whether PIPCU is behind this is unknown so far.
Sports streaming site Cricfree also lost its .tv domain name and had to switch to .eu recently. Torrentz.eu also temporarily lost control of its domain due to PIPCU actions.
"We are having an issue with .BZ Registry, so we had to move from putlocker.bz to http://putlocker.is/. IS is the domain name of Iceland – a safe haven for freedom of speech,"
the site's operator announced, reports TF.
Iceland's domain registry ISNIC had previously stated that it would not proactively suspend a domain name, and that only an Icelandic Court would have the influence to force it to do so.
Source: TorrentFreak