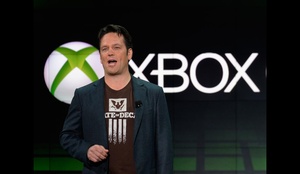 Microsoft has confirmed previous speculation that developers will be given access to more GPU bandwidth through an SDK update.
Previously, it was speculated that Microsoft's decisions to scale back Kinect (or at least unbundle it) could result in developers being given access to more resources for games. Specifically, it was rumored that Microsoft has ring-fenced around 10 percent of graphics resources specifically for Kinect operations, and that the 10 percent could theoretically be unlocked for developers.
Well, whether it is 10 percent or not, Xbox head Phil Spencer has confirmed that the latest software dev kit update does indeed provide more GPU resources to developers.
June #XboxOne software dev kit gives devs access to more GPU bandwidth. More performance, new tools and flexibility to make games better

-- Phil Spencer (@XboxP3) June 4, 2014
Let's be honest, Xbox One could do with a boost as the general impression so far has been that the PS4 is edging it in this department.
Xbox One without Kinect goes on sale from Monday, priced at $399.