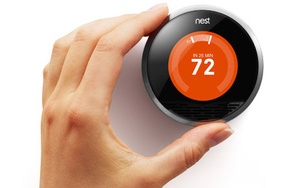 Google's Nest Labs has opened up the technology to third parties, allowing other companies to build apps that can communicate with the smart home products.
The company says over 5000 developers have already expressed interest in building apps for Nest and the Nest line of products.
Nest is already working with Whirlpool and Chamberlain (maker of automatic garage door openers) with the goal of connecting the home in better ways. For example, closing a garage door can alert the Nest that the family is not home and turn off the heat to save electricity and gas. LED light bulbs from startup Lifx can flash red if the Nest detects smoke. The list goes on.
Google acquired Nest for $3.2 billion this year, and Nest just acquired video monitoring home security firm Dropcam for $550 million.
Source:
Reuters