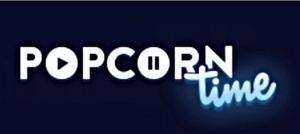 The team over at Popcorn Time has released the latest Android beta of the software, including some sure to be well-accepted features like free VPN.
Reads the latest post:
"Beta 2.1 is out and now you all can watch movies and TV shows with free VPN sponsored by Kebrum.com!!! Awesomeness.

Get it at: http://www.popcorn-time.se

What else is new on 2.1?

Support for Android 4.0 and above
Improved, faster download speed!!!
Support for many more devices which were not supported before. If it still doesn't work on your device, report it on: http://forum.time4popcorn.eu/viewtopic.php?f=6&t=1098
Smoother watching experience
Many bug fixes (that annoying search function bug? Gone!!! Take that you bugger! ;-) )
improved Chromecast support
We're here for you guys, working, improving, changing, adding awesome features!
Popcorn Forever."
Popcorn Time is affectionately known as the "Netflix of Piracy" due to its ability of letting users quickly search and find any film they want and watch it in up to 1080p quality.