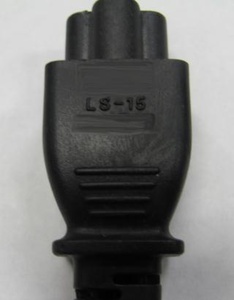 The U.S. Consumer Product Safety Commission has said this week that HP will be recalling over six million power cords as fire hazards.
The Commission received 29 reports of the LS-15 AC cords melting or charring. There were two claims of minor burns and 13 claims of property damage although all were minor.
LS-15 cords were sold with HP and Compaq notebook and "mini notebook" PCs and also came with docking stations and other accessories.
"Customers should immediately stop using and unplug the recalled power cords and contact Hewlett-Packard to order a free replacement,"
the Commission said.
The cords were made in China and 5.6 million of those recalled were sold in the U.S. Nearly 500,000 were sold in Canada. The PCs and accessories were all sold between September 2010 through June 2012.
Source:
Reuters