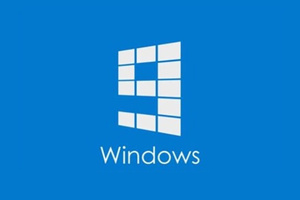 Microsoft China "accidentally" leaked the upcoming Windows 9 logo earlier today, before quickly removing it and taking down the accompanying post.
In the post, the company asked "Microsoft's latest OS Windows 9 is coming soon, do you think the start menu at the left bottom will make a come back?" The post suggests the operating system is on its way soon, which previous reports and leaks have also implied.
The logo was later confirmed as a mockup, but could certainly still be used in the future, as it keeps with Microsoft's style.
Microsoft is expected to unveil the OS on September 30th, and release an early "tech preview" soon after for developers, enterprise users and early adopters.
Windows 9 will add a new mini Start Menu, remove the stupid Charms menu and add other UI features making the OS more accessible for non-touchscreen users.
Source:
Verge