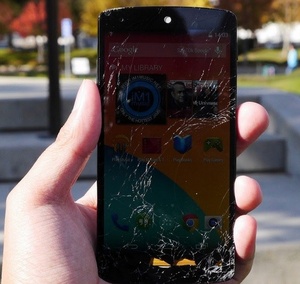 Google has confirmed that its Nexus smartphone screen replacement policy has been tweaked, with service representatives able to make more "exceptions" for accidental damage.
Until now, the consumer had to pay to replace the screen for accidental damage (water, cracked screen) at a cost of about $150. This was certainly expensive given that a new Nexus 5, for example, costs $299. The new policy would get you a replacement, for free.
Google has released some guidelines for the new exceptions policy, via
TC
:


-The phone must have been purchased through the Google Play store.

-It's a one-time exception.

-You must be within one year of the purchase date.

-The phone you get will be a refurbished model.
Additionally, this appears to be a U.S.-only policy.