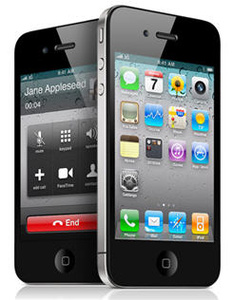 Despite being around four years old now, enthusiastic but impatient Finns showed up at stores today to buy an iPhone 4 for €99.90.
While we have been so entertained by a video of a guy dropping his brand new iPhone 6, and several others showing that it will just bend right out of shape if you stick it in your tight jeans pocket (not a feature!), today's iPhone video from Finland is a little surprising.
Retailer
Verkkokauppa
got its hands on some ancient refurbished iPhone 4 models (the one that can't get iOS 8!) and wanted to sell them off for €99.90 a piece to make a quick return. They sent out units to multiple stores, limited to just 50 in each store. The problem is, a lot more people showed up at stores.
At stores in Helsinki and Pirkkala (near Tampere), police had to come to calm people down. Stores were only allowing ten people in at a time once they opened at 9AM, so naturally that ticked off quite a large number of people.
Witnessing mobs of people fighting in America on Black Friday every year to get deals before the holidays is rather sad, but witnessing Finns getting rowdy and upset over a four year old iPhone is one of the saddest videos I have seen in some time. Check this video out from Pirkkala...
GO HOME FINLAND, YOU'RE DRUNK!
But seriously, why get all worked up over a €100 four year old phone? It comes down to the market in Finland really, where most phones are sold at full cost to consumers. An iPhone 6, for example, starts at €699.
Regulations in Finland separate the cost of the device from data/call plans, so the only thing reminiscent of subsidy plans more popular elsewhere are plans where you would pay off on the full cost of the over over X months, and that would be separate from your actual carrier plan. Essentially, you save no money in the long run.