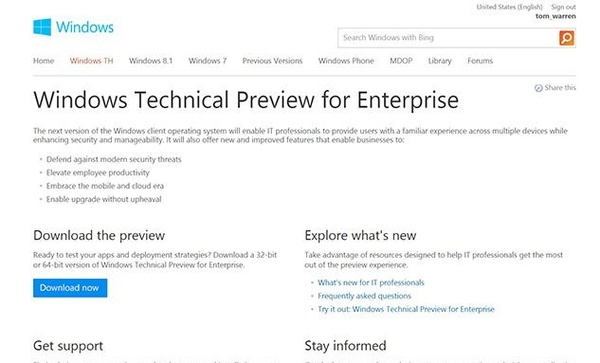 Early next week, Microsoft is expected to give more information and even name its next Windows iteration, the operating system set for release next March.
The company has accidentally listed the name, or at least a preview name for the upcoming operating system- 'Windows TH,' which likely stands for Windows Threshold. The company has been using Threshold as its codename for development, but many still expect the OS to be called Windows 9 eventually. Microsoft does not often deviate from tradition.
Microsoft has already planned an event for Tuesday for the OS, and TH could be acting as a placeholder while Microsoft continues to play the waiting game on an official name.
As of writing, the company has taken down its Windows Technical Preview Site.
Source:
Verge