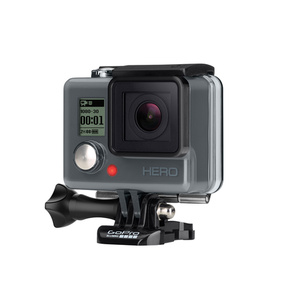 Lost among their more high-profile announcements yesterday was the launch of an entry-level GoPro camera for the occasional action junkie.
The device is built into the rugged, waterproof house like its more expensive brothers, but can only capture 1080p at 30fps and 720p at 60fps.
Adds the company: "The HERO captures the same immersive, eye-popping footage that's made GoPro one of the best-selling cameras in the world--all in a simplified package that's accessible to everyone with an MSRP of $129."
At 4 ounces, the device is light yet still rugged and can be used underwater as deep as 131 feet.
Check more on the device
here
.