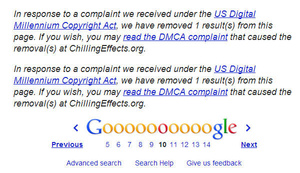 Google's continued practice of tweaking their search algorithm to leave out results from popular torrent sites and other warez sites has destroyed traffic to those sites and services.
Search results to popular sites like The Pirate Bay, Torrentz.eu and Kickass.to have fallen at least 45 percent in the last week, while other less known sites have seen their SEO visibility fall as much as 97 percent, effectively killing any traffic to the sites through Google.
Google started their tweaks against DMCA violators in August 2012, and began downranking sites that received high amounts of piracy-related complaints. Last year, the search giant received over 224 million DMCA takedown requests and that number is going to be much higher in 2014.
"In August 2012, we first announced that we would downrank sites for which we received a large number of valid DMCA notices,"
added Katherine Oyama, Google's Senior Copyright Counsel last week.
"We've now refined the signal in ways we expect to visibly affect the rankings of some of the most notorious sites. This update will roll out globally starting next week."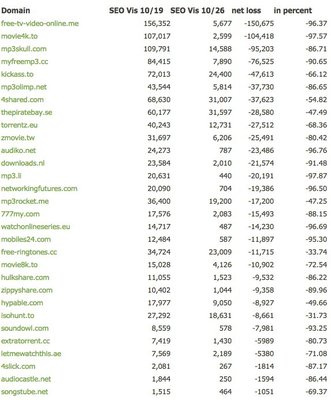 Source:
Searchmetrics