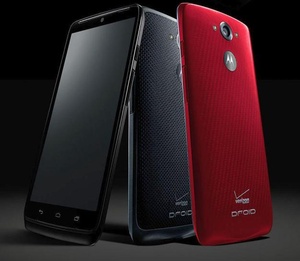 Outside of the highly-anticipated Nexus 6 (which no one can get their hands on, apparently), Motorola had another big announcement today, unveiling the Droid Turbo for Verizon.
The flagship Android device for the carrier packs high-end specs and will be available starting tomorrow.

Featuring a 5.2-inch QHD display (2560x1440 display), the device packs a Qualcomm Snapdragon 805 quad-core processor clocked at 2.7GHz, 3GB RAM, 32GB internal storage (base model), dual cameras 2MP/21MP (including 4K recording) and a huge 3990mAH battery that should offer significant battery life even for heavy users.

At launch, the device will run Android 4.4.4 with an upgrade to Android 5.0 Lollipop in the cards in the near future.

With a two-year contract, the device will cost $199 (similar to the iPhone) or $25 per month if you use the Edge financing/early upgrade program.