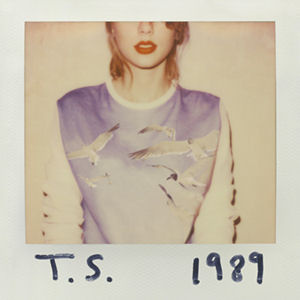 As you may have noticed, Taylor Swift has had a public break-up with Spotify, prompting sadness from the service and anger from some fans.
Swift, who's
"1989"
album just sold shy of 1.3 million copies in its first week - a feat not seen since The Eminem Show sold 1.33 million copies in its second week more than 12 years ago - suddenly removed her entire catalog from the the streaming music service this week.
While Swift has not publicly stated a reason for this decision, her past comments on the value of music and art serve as an explanation. In July, Swift
wrote an Op-Ed for the Wall Street Journal
, in which she showed considerable distaste for low-royalty streaming services and absolute opposition to the idea of free music.
"In my opinion, the value of an album is, and will continue to be, based on the amount of heart and soul an artist has bled into a body of work, and the financial value that artists (and their labels) place on their music when it goes out into the marketplace,"
Swift wrote.
"Music is art, and art is important and rare. Important, rare things are valuable. Valuable things should be paid for. It's my opinion that music should not be free, and my prediction is that individual artists and their labels will someday decide what an album's price point is."
While Swift is certainly entitled to her opinion and nobody doubts the work she has put in to become so successful in a cut-throat business, there are some objections consumers and services can be justified in raising to them. The first and most obvious is that record companies have at many times in the past determined the price of albums and singles, and still to this day they have quite a bit of power over that decision.
The second objection you might have to Swift's comments is the idea that the creator determines the value of their work in the marketplace, while typically it should be the market that decides the value of goods and services. Swift is not alone in believing that artists and creators should be exempt from free market forces though.
In any case, her sudden decision to remove everything from Spotify (except for some songs still left on compilations) will be a huge blow to the service, and millions of her fans.
Spotify has 40 million users, and more than 16 million had streamed her music in the 30 days prior to it being pulled.
"We hope she'll change her mind and join us in building a new music economy that works for everyone. We believe fans should be able to listen to music wherever and whenever they want, and that artists have an absolute right to be paid for their work and protected from piracy,"
Spotify said in a statement.
"That's why we pay nearly 70% of our revenue back to the music community."
Sources and Recommended Reading:
On Taylor Swift's Decision To Remove Her Music from Spotify: news.spotify.com
For Taylor Swift, the Future of Music Is a Love Story: online.wsj.com