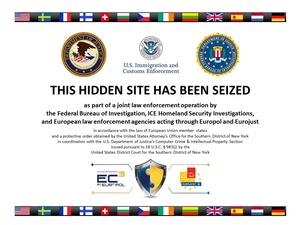 According to new reports, the servers for the deepnet drug marketplace Silk Road 2.0 were housed in Lithuania.
Earlier this month, the FBI and Europol took down over 400 illicit .onion domains, arrested 17 people and most of the major marketplaces were taken offline. Drug markets Cloud 9 and Hydra were taken offline as were contraband marketplaces Pandora, Blue Sky, Topix, Flugsvamp, Cannabis Road, and Black Market. In addition, money laundering sites Cash Machine, Cash Flow, Golden Nugget and Fast Cash were also taken down.
Despite the success of Operation Onymous for law enforcement, those on the other side have been scrambling to answer how such a raid could have occurred. There have been worries that the entire Tor network could be compromised, meaning the end of the deepnet as it stands currently.
According to reports, the FBI found the servers in May, worked with Lithuanian authorities to temporarily take them down so they could clone the data and from there began down the path of taking down the Silk Road and other marketplaces. Apparently, the servers were registered to Blake Benthall using his own personal email of blake@benthall.net. Benthall was arrested this month along with the others and now faces at least 35 years in prison.
Source:
Dot