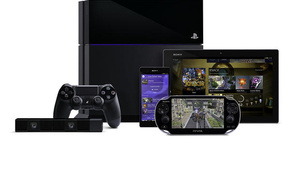 Sony has announced this week that their PlayStation 4 was once again the top selling console in the U.S., marking the 10th month in a row it has done so.
"October 2014 marks the first 12 months of sales for the Xbox One and PS4; and after the first year, these consoles have had a great start as cumulative sales are currently over 70 percent higher than the combined first year totals of Xbox 360 and PS3,"
said The NPD Group's analyst Liam Callahan.
"Hardware sales of eighth generation consoles represent close to 80 percent of dollar sales this month driving overall consoles sales to increase by 186 percent over October 2013."
That streak is likely to end this month, however, as Microsoft dropped the price of the Xbox One in November and the console (especially bundles) have been selling very quickly.
In addition, Call of Duty Advanced Warfare and its bundles are expected to have pushed console sales for both major platforms.
Source:
VGZ via NPD