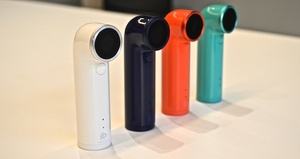 HTC has already slashed the price of its action camera, the Re Camera, pricing the device at $99 for Black Friday.
The price is 50 percent off its retail price, and the camera will be available from Best Buy, Verizon, AT&T and through HTC starting Friday morning at midnight all the way until Monday.
With its tubular ergonamic design and a single wide-angle lens with 16MP sensor, HTC says the device is for consumers that may not be going on as crazy adventures as GoPro users. The device also has built-in Wi-Fi for quick uploading and live streaming to YouTube through a partnership with Google.
Check out the camera
here
.