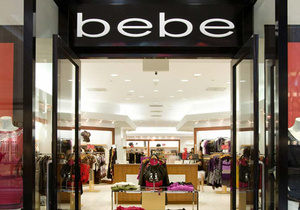 Clothing retailer Bebe is the latest company to confirm a data breach of sensitive customer information.
Bebe says attackers managed to steal customer names, card numbers, expiration dates and verification codes for cards swiped in stores between Novembr 8th and November 26th of this year in the U.S. and U.S. Virgin Islands.
Online, mobile and international orders were not affected, at least, added the company. Bebe has 174 retail stores and an additional 35 outlet stores.
Security expert Brian Krebs was first to note the hack, and says the hackers likely exploited vulnerabilities in the cash register system and installed malware to steal mag stripe data from millions of cards.
"Our relationship with our customers is of the highest importance,"
said Bebe CEO Jim Wiggett.
"We moved quickly to block this attack and have taken steps to further enhance our security measures."
In the past year, personal data on over 200 million Americans has been compromised thanks to lax security within retailer's systems.
Source:
Krebs