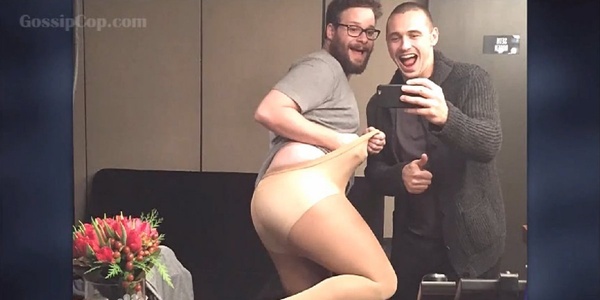 James Franco was the host of this week's 'Saturday Night Live' sketch show, and the actor tried to make light of the recent Sony Pictures hack in which the entire company's network was taken down and terabytes of data was stolen including contracts, social security numbers, addresses, internal passwords and full-length screeners of movies like 'Annie' and 'Fury.'
Joking, Franco said: "Something pretty crazy happened this week. I have this movie called 'The Interview' coming out at Sony and this week Sony Studios got all their computers hacked. This is true. These hackers have leaked real personal information about everybody that works at Sony. Social security numbers, emails, and I know eventually they're going to start leaking out stuff about me. So before you hear it from someone else, I thought it would be better if you hear it from me."

"Soon you'll know that my email is CuterThanDaveFranco@AOL.com. My password is LittleJamesyCutiePie -- and this is all just a real violation of my personal life."



'Interview' co-star Seth Rogen then joined Franco and made a few more jokes. As part of the leaked documents, the world learned that Rogen was paid $8.5 million for the movie, and Franco was paid $6.5 million. The film is about two journalists who are recruited by the CIA to assassinate North Korean leader Kim Jung-un. North Korea publicly denounced the film.