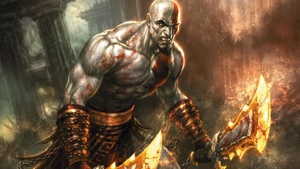 'God of War' fans (myself included) were delighted to learn this weekend that Sony is actively working on the next title in the series.
Sony's Santa Monica Studio has confirmed the game is under development but also noted it is in early stages.
Creative Director Cory Barlog says the company will introduce more of the game in "the next year or two," suggesting PS4 owners will have to wait up to three years before they can get to killing mythical beasts and gods of legend.
Barlog also would not answer if Kratos would remain the protagonist of the new game, having starred in all the others to date.
Source:
IGN