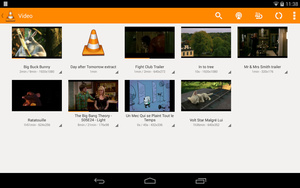 After two years, VLC for Android is out of beta and it comes with bug fixes but not with Chromecast support just yet.
VLC for Android 1.0 is now available and officially puts the project out of beta. Specifically, it fixes known bugs with devices with ARMv8 processors and also some bugs when running under Android 5.0.
Unfortunately, it would appear that Chromecast support that was announced earlier this year still evades this release, but hopefully it will be coming along soon.
VLC is one of the most popular multimedia players for Desktops because it supports a very wide range of multimedia content natively, and doesn't rely on external codecs for playback. When it was announced for Android in 2012 it excited a lot of Android tablet and smartphone owners, but its journey out of beta has been longer then anticipated.
Other apps, such as MXPlayer, have gained a lot of support on Android. VLC for Android is available for free of course to download from Google Play and supported by Android 2.1 and newer.
NOTE
: It has just been updated so the latest update might not be visible for everyone yet.
Download VLC for Android from
Google Play
via:
Android Police