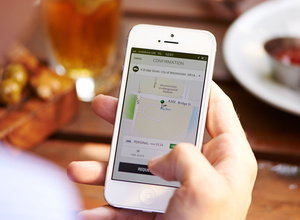 The pressure is piling on Uber overseas, and now it is facing more domestic opposition as the City of Portland, Oregon has filed a lawsuit against the app-driven car service.
The lawsuit alleges that Uber has started operating private-for hire transportation services in the city, and it wants the court to declare that the San Franciso firm is subject to and in violation of the Private for Hire Transportation Regulations and Administrative Rules of the city.
It seeks an injunction to force Uber to stop operating the service in the city until it complies with the safety, health and consumer protection rules that apply to it.
"I am hereby directing that Uber Technologies Inc.... or any other Uber affiliate entity immediately cease and desist operating within the City of Portland until such time as appropriate permits are obtained and Uber is in full compliance with the requirements of Portland City Code Chapter 16.40," Transportation Director Leah Treat wrote in a cease and desist letter sent to Uber.
"Please alert all Uber-affiliated drivers that they are to cease and desist."
Source:
Portland Bureau of Transportation