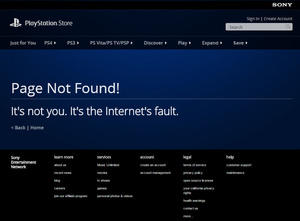 Sony has confirmed that its systems are back online and operating as normal after the PlayStation Network and PlayStation Store were
inhibited by a DDoS attack
.
The Japanese firm has insisted that there are no indications of a wider hack that would involve any sensitive user data. A group called Lizard Squad took credit for downing the services and promised there would be more disruption for gaming services during the holiday period.

The same group took credit for an Xbox Live outage recently.

There is no link between this cyber attack on Sony's gaming services, and the massive breach of Sony Pictures in November.