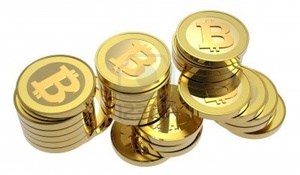 Microsoft is endorsing the Bitcoin cryptocurrency, letting customers use it to pay for apps, games, music and videos across its digital services.
In a welcome boost to Bitcoin, Microsoft is endorsing the cryptocurrency by accepting it as payment for content across its services. You can use it now to add money to your Microsoft account so that you can buy apps, games and content from Windows, Windows Phone, Xbox Games, Xbox Music and Xbox Video.

To use bitcoin for Microsoft's digital services, sign into your Microsoft account and go to billing -> payment options -> Microsoft account -> redeem bitcoin. Select the amount you want to add and click Next, then review the amount of Bitcoin you will need and use your bitcoin digital wallet to complete the transaction within 15 minutes.

If you are using a smartphone, you can simply scan the QR code displayed on the page to pay from your mobile wallet app. On a Desktop, select Pay with Bitcoin and then pay from your Bitcoin wallet on the same device. If your wallet is on another device you can copy the receiving address and BTC amount to the wallet on your device or the Web and then make your purchase.

Some things to consider first

There are some things you have to remember though. Microsoft cannot offer you a refund if you are using Bitcoin, so pay attention when you are paying and don't make a mistake. For now, bitcoin can only be used to purchase digital goods and not products and services, though this is likely to be possible later.

For non-U.S. users, you will have to wait a little longer as it is limited to the United States initially. Remember it can take up to two hours for a transaction to complete, but if something goes wrong you can Contact Support and report the problem.