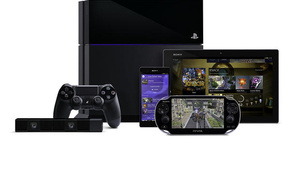 Sony will release its PlayStation 4 (PS4) console in China in January next year, as the rapidly growing market is allowing console sales for the first time in 14 years.
The consoles will sell for 2,899 yuan - about $468 - each as Sony looks to profit from the appetite for gaming in the emerging economy. Microsoft is also offering its Xbox One console in China after the communist regime loosened the rules on video games systems.
However, that same regime may prove to be an obstacle on the software side since every single game will need to be approved before it can go on sale.
"Cooperating with the government, we'll provide a broad range of content for our users in China," Hiroyuki Oda, head of Asia business at Sony Computer Entertainment, said
according to the Reuters news agency
.
Several games have already been approved for sale after more than 30 have been submitted for licenses.
Microsoft's Xbox One is selling in China for 3,699 yuan - about $598 - and has ten titles currently on sale.