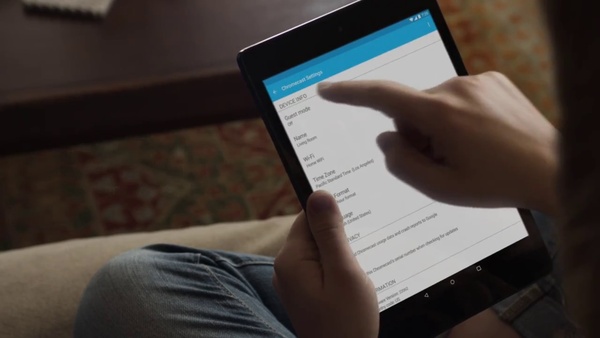 Chromecast has gotten a new Guest Mode that will allow Android device owners to cast to a TV with Chromecast without connecting to the WiFi network.
Either you don't want your friends connecting to your WiFi network or you don't want the hassle of finding the WiFi key, either way you can now make it very easy for others with Android devices to cast to your television.
You simply have to open the Chromecast app on your Android phone or tablet and select "Devices" from the navigation drawer. Choose your Chromecast device, tap the "Guest mode" setting and then turn the slider to "on."
Now your Android-wielding friends can fight over who casts the funniest YouTube video the TV.
The update has started rolling out, so make sure to keep your Chromecast app up to date. More information is available from
chromecast.com/guestmode
.
Here's a promotional video from Google showing off Guest Mode.