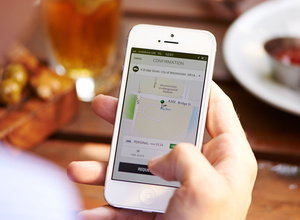 Uber has decided to halt all operations in the Indian Capital New Delhi after a driver allegedly raped a female passenger.
Head of communications in South Asia for Uber, Karun Arya, said that the San Francisco-based firm is conducting an assessment of its driver screening process. The alleged rapist in this case had been out on bail after being imprisoned for sexually assaulting a woman in his cab.

"We are evaluating additional screening options to include background checks on all our driver partners in India above and beyond what is currently required," wrote Arya.

He also promised that Uber will work closely with organisations that are championing women's safety in New Delhi and around the country.

"Safety is our top priority. We are fully committed to partnering with and are in discussions with the government, other transportation organisations and safety experts in India to implement robust solutions to ensure a safe ride."

It has been a difficult week for Uber as multiple cities in several countries either banned or sued the car service.