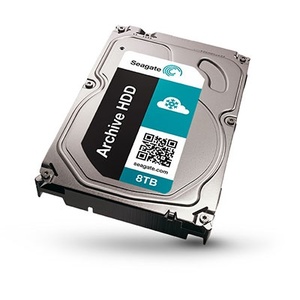 Seagate will start selling a hard disk drive (HDD) in January with a massive 8TB capacity and it is expected to cost $260 or below.
Designed for reliability rather than performance, the 3.5-inch Seagate 8TB Archive HDD has a reduced spindle speed of 5,900 RPM and the average read/write is only 150MB/s. That is significantly slower than modern HDDs and way slower than a decent solid state disk (SSD).

This drive is build simply for storage though so that doesn't matter all that much, and at $260 it would be a nice purchase for an NAS.

The hard drive will start selling mid-January.

The extra capacity and low cost are achieved with Seagate's SMR (Shingled Magnetic Recording) Technology. Here is a video explaining it.