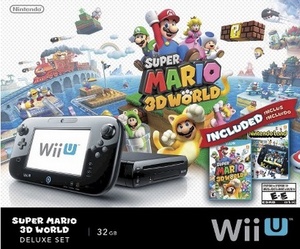 For a limited time, you can pick up a Wii U (32GB) console with Super Mario 3D World and Nintendoland for a total cost of $250.
The promotion is being run by Target and it is not timed. However, it is only available while stocks last so if you want to take advantage of it then get up off your ass.
In fact, when we say get up off your ass we mean it literally because you cannot get the deal online, you need to visit a brick and mortar Target store and pick up the goods there.
You can use
Target's website
to find the nearest store and pre-pay for it however, and then go to pick it up.
via:
GameSpot