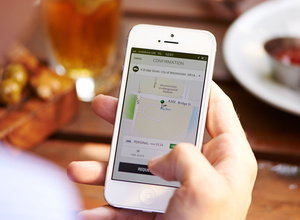 Uber is offering free rides in Sydney as it seeks to make good after the cost of some car rides in Sydney spiked during the hostage siege at a cafe.
As you are likely aware, there is a terrible hostage situation currently underway in Sydney and it is dominating more or less all major media outlets at the moment.

It turns out that after this crisis started, the cost of using Uber drivers to get away from the central business district (CBD) in the city spiked, prompting criticism of the firm which promises typically to cost less than traditional taxi services.

The company found itself accused of exploiting the situation in Sydney for profit. For example, some drivers were quoted prices often more than twice the usual rate to get from the CBD to the airport.

It would appear that the increase in cost was simply down to the increase in demand in the area of the city. The algorithm used to set pricing for the service responded to the gulf between demand and available cars by pushing up the cost. The intention of this cost increase is to draw more Uber drivers into the area.

Uber has responded by refunding customers who were overcharged and by offering free rides out of the CBD to help people to get home safely.

"We are in the process of refunding rides. If you have been charged during these hours leaving the CBD please email supportsydney@uber.com," an Uber blog post reads.

"Our thoughts are with those affected and the NSW Police Force."