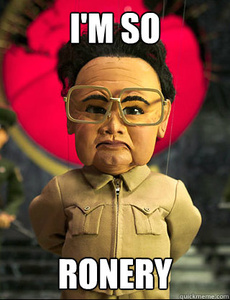 Following yesterday's decision by Sony to cancel the release of 'The Interview,' Paramount Pictures has blocked theaters from playing the decade-old 'Team America: World Police' in its stead.
Alamo Drafthouse Cinema, a popular independent theater chain, had planned to replace The Interview with Team America
but now says
the cancellation is "due to circumstances beyond our control" and that screenings have "been canceled by Paramount Pictures."
Team America was a supermarionation film that focused on ex-North Korean dictator Kim Jong-il's plans to take over the world and "Team America"'s plan to stop him.
The last 24 hours mark a sad time for Hollywood, which has bowed to the demands of cyberterrorists.