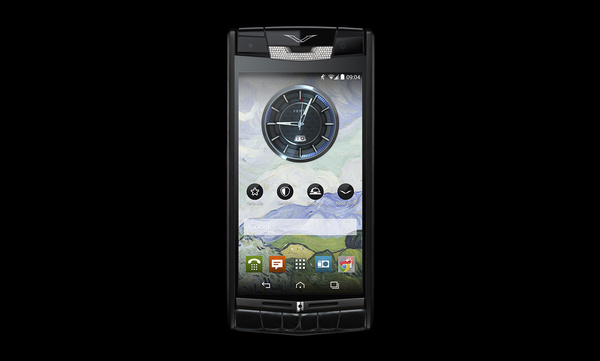 Luxury smartphone maker Vertu has announced their new 'Diamond' collection, a new (and insane) group of Android phones with all kinds of premium design features.
The top-end model, the Pure Jet Alligator Diamonds, has 124 Brilliant White Diamonds Set In A White Gold Pillow Trim,
Stereo Sound Bar With White Gold Detail, Brushed and Polished Black PVD Titanium, Jet Alligator Skin and a Jet Ceramic Pillow all for the price of $21,700.
If that hits the wallet too hard, you can put down $12,500 for the Diamonds Red Alligator which has 55 White Diamonds (0.15 cts), Polished Stainless Steel V Pillow, Polished Upper Back Plate and Red Alligator Leather.
Check the Vertu Diamond collection here:
Vertu