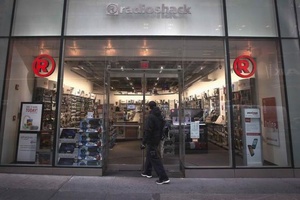 Earlier this week, electronics retailer RadioShack officially filed for bankruptcy, with plans to sell around 2000 of its stores to its largest shareholder and closing the rest permanently.
As part of the bankruptcy plan, major carrier Sprint will open up "mini-shops" in up to 1750 of the remaining stores, doubling their brick-and-mortar presence in the U.S.
Sprint would occupy about a third of the retail space in each store, and Sprint would sell devices, accessories and monthly plans. In addition, Sprint would be the main brand in marketing materials and on storefronts.
RadioShack has not been profitable since 2011, and has seen declining sales since at least 2008. The company will look to keep paying its employees while it restructures in bankruptcy, and the company is also looking to sell all of its international assets.
Source:
AP