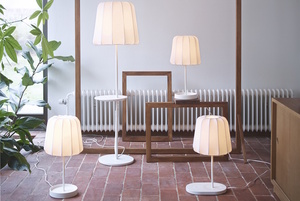 IKEA, the world's largest furniture retailer, has announced a new line of furniture that integrates wireless charging.
Consumers can purchase floor, table and work lamps that each have wireless charging spots, and two night tables that have similar charging areas. If you don't want a new piece of furniture, you can get a standalone wireless charging pad.
The new furniture supports Qi, so your device may support it right out of the box but if it doesn't, IKEA is also selling wireless charging covers for the latest devices.
Starting in mid-April, the line of furniture starts at $30 in the UK and U.S.
Source:
Endadget