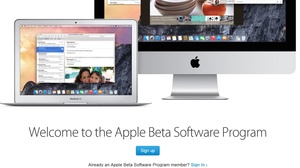 Earlier this week, Apple expanded their public beta program to encompass iOS, beginning with iOS 8.3.
The beta will allow developers and fans to submit feedback on bugs in the operating system before it launches for the public.
"For the first time ever, we are broadening the program to include the all-new iOS Beta. The feedback you have provided on the OS X Yosemite Beta continues to help us shape OS X, and we would like to offer you an invitation to the iOS 8.3 Beta,"
read the email sent to Apple fans who were testers of Mac OS X Yosemite.
An iOS beta makes perfect sense for Apple as they look to avoid a launch as disastrous as iOS 8 was last year. The initial launch required fixes for Wi-Fi and other key features, and version 8.0.1 was so bad it even bricked some phones.
What's coming in iOS 8.3?
"The iOS 8.3 Beta includes improved performance, increased stability, bug fixes, and a redesigned Emoji keyboard. This release also provides additional language and country support for Siri: English (India, New Zealand), Danish (Denmark), Dutch (Netherlands), Portuguese (Brazil), Russian (Russia), Swedish (Sweden), Thai (Thailand), and Turkish (Turkey)."
You can try to get in on the beta here:
Apple Appleseed