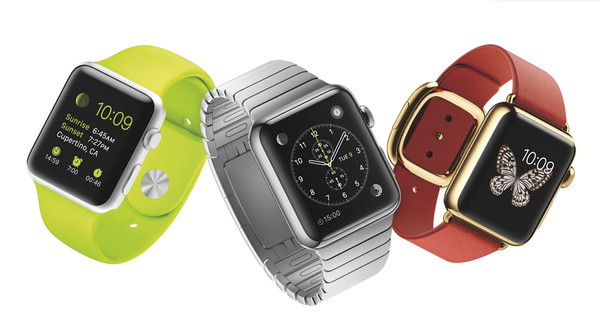 A reserach company specializing in digital commerce, Slice Intelligence, has revealed their first date for Apple Watch purchases. The data is an estimate based on around nine thousands online customers and suggests that the Sport version of Apple Watch was the most popular as expected.
According to the data 957 000 Americans ordered an average of 1.3 Apple Watch products. 62 percent of the over one million Apple Watches were the cheaper Sport version. The average cost of the Apple Watch Sport was $382.83 and the stainless steel Apple Watch $707.04. The all around average spending was $503.83.

As much as 71 percept opted for the larger 42 mm version and the smaller 38mm case was more popular amongst the Sport byuers. The Black Sports Band was the most popular choice amongst both Apple Watch and Apple Watch Sports buyers. Just over a half of the Apple Watches were bought with the Black Sports Band.

Slice also reported that approximately 48 000 of the recently announced new Macbooks were sold. A whopping 42 percent of whom also pre-ordered an Apple Watch.