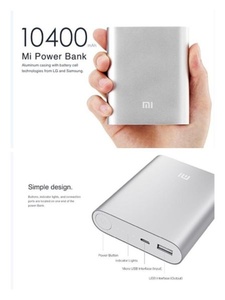 Chinese startup giant Xiaomi says counterfeiters and taking a major chunk out of their revenue, especially for one specific accessory: The Mi Power Bank battery pack.
CEO Lei Jun says the battery pack hit 14.6 million units sold last year but that an additional 15 million counterfeit devices were sold as well, taking nearly $115 million of potential revenue for the company.
"What is the biggest problem? There are many fakes,"
Lei said.
"If there were no counterfeits, our sales would be double or triple. The product has been recognized by everyone."

Xiaomi shipped 61.1 million smartphones last year, quickly becoming the third biggest smartphone maker in the world behind Samsung and Apple and that figure is expected to jump over 30 percent this year.
The Mi Power Bank, which comes in multiple varieties depending on how much "juice" you need, retails from $8 to $21.
Source:
BBG