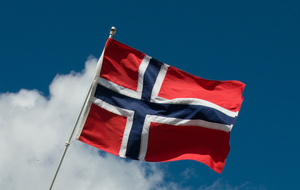 According to a new report, the country of Norway will shut down FM radio beginning in 2017, with the nation moving to Digital Audio Broadcasting (DAB).
The Norwegian Ministry of Culture made the decision, and if it's true, will mark the first time a country has killed the long standing radio standard.
"Listeners will have access to more diverse and pluralistic radio-content, and enjoy better sound quality and new functionality,"
Minister of Culture Thorhild Widvey said in a statement.
"Digitization will also greatly improve the emergency preparedness system, facilitate increased competition and offer new opportunities for innovation and development."
The Ministry says transmitting through FM radio is eight times more expensive than its digital counterpart.
DAB
has been around since 1995 and DAB+ was introduced in 2007.