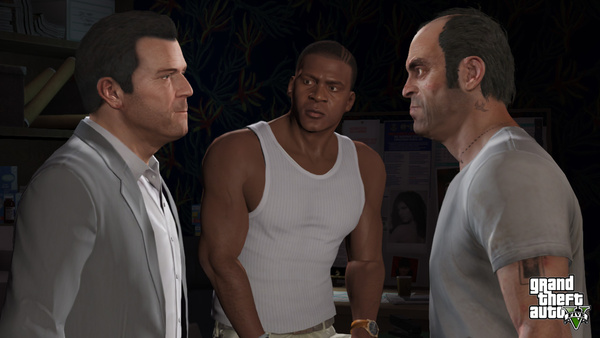 Grand Theft Auto developer Rockstar Games has filed a lawsuit against the BBC in the UK over a film starring Harry Potter actor Daniel Radcliffe.
'Game Changer'
is a drama being made about the public and legal spats between Rockstar Games and anti-gaming (disbarred) lawyer Jack Thompson. It stars Daniel Radcliffe as Sam Houser, co-founder and President of Rockstar Games, while the role of Thompson is filled by Bill Paxton.
Rockstar Games confirmed that it has sued the BBC over the upcoming feature, citing its desire to protect its intellectual property and trademarks.
"Take-Two Interactive has filed suit against the BBC for trademark infringement based on their movie currently titled'Game Changer' as it relates to Rockstar Games' Grand Theft Auto video game series,"
the firm said in a statement, published by IGN.
"While holders of the trademarks referenced in the film title and its promotion, Rockstar Games has had no involvement with this project. Our goal is to ensure that our trademarks are not misused in the BBC's pursuit of an unofficial depiction of purported events related to Rockstar Games. We have attempted multiple times to resolve this matter with the BBC without any meaningful resolution. It is our obligation to protect our intellectual property and unfortunately in this case litigation was necessary."
Jack Thompson repeatedly blasted video games like Grand Theft Auto as murder simulators, claiming that they play a role in tragic events including school shootings. He attempted to link video games to increased violence in teenagers, and had a long stare down with Rockstar Games in particular just over a decade ago.
Source:
IGN