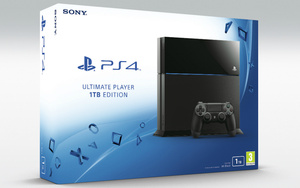 Sony has introduced a 1TB 'Ultimate Player' edition console today, launching in Europe on July 15th.
"Offering twice the storage of the existing PS4, you'll be able to download more of the games you love to your PS4, extend your play with more great add-on content and save and share even more of your best gaming highlights,"
says Sony.
In addition to the larger capacity PS4, the company also noted that its 500GB design will now be 10 percent lighter and 8 percent more power efficient. Finally, the console will replace the glossy top with a matte finish, which will likely show less scratches and fingerprints.
Source:
Sony