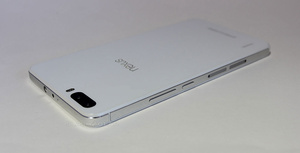 For the second time this year, we have a viable rumor that Huawei will be building Google's upcoming Nexus flagship device.
The Information reports that the Chinese company will produce the device, although it's expected to be smaller than the current 6-inch Nexus 6.
Previous rumors had claimed that Huawei would build a 5.7-inch device and LG would build a 5.2-inch device, meaning Google would offer two models similar to how Apple created the iPhone 6 and iPhone 6 Plus.
Besides the phone, a partnership would also help Google to get their mobile app store and ecosystem into China, says the
report
, a massive development if true.
(Mock pictured)