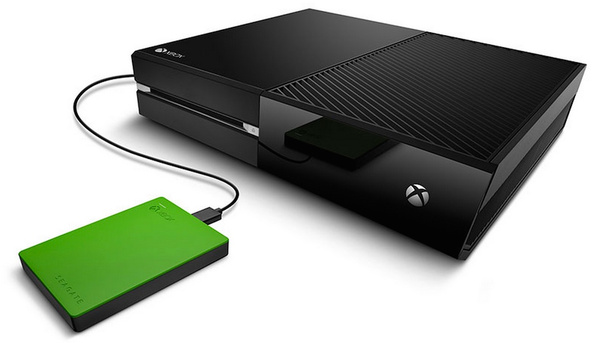 Seagate has teamed up with Microsoft's Xbox team to make the first external drive designed exclusively for Xbox One or Xbox 360.
The green external device packs 2TB of extra storage to load up with games and other data, and supports USB 3.0 for top performance with Xbox One. Ditching discs and downloading games is convenient in many ways but can present a problem when it comes to capacity. The latest generation of consoles come with at least 500GB of internal storage, but upgrades are necessary sooner than you might think.
The simplest solution is an external storage device. The Seagate Game Drive for Xbox One and Xbox 360 will be ready for data transfer and storage in a matter of seconds, just plug and play.
"Free up space on your console's internal drive while consolidating 50+ Xbox One games into a single location,"
Seagate's product page reads.
Game Drive goes on sale later this month from Gamespot, Amazon and the other usual suspects, with a MSRP of $109.99 USD.