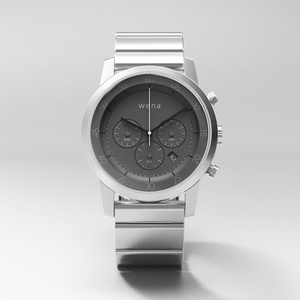 Sony has unveiled the new "Wena Wrist" on their own crowdfunding platform - First Flight, showing off a premium smartwatch with gorgeous looks.
Wena stands for "wear electronics naturally," and it is much different in appearance than Sony's other smartwatches.
Sony says the device is NFC wallet compatible (with Japan's Felica standard), has activity tracking, and provides notifications through vibration and customizable LED lights.
There will be two models available, "Chronograph" and "Three Hands." Chronograph will have separate dials for hours, minutes, and seconds (just like real chronos) and Three Hands will be a standard watch face. Both are 42mm displays. The watches are rated at one week per charge.
If the watches are funded, they are expected to ship in April 2016 with prices ranging from $275 to $575.
Source:
Verge via Sony