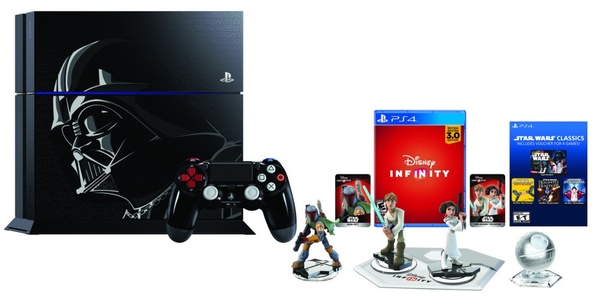 Sony has dropped the price of the PlayStation 4 console in Japan by 13 percent ahead of the holidays in order to keep up demand for the system.
Gamers can get the console for 34,980 yen ($295) starting on October 1st, down from the current 39,980 yen ($330~ USD).
Industry watchers believe this is just the first step in a price war with the rival Xbox One, which has long sold for cheaper in the U.S. and even included bundles of blockbuster games. Despite the lower price for its rival, the PlayStation 4 has handily beaten the Xbox One over the last two years in sales for there have been rumors that the Xbox One could see another price cut soon.
Additionally, Microsoft has a solid game lineup for this holiday season, so a Sony price cut could help steal some sales away from the Xbox.
Besides the price cut (which has not been announced outside of Japan), Sony is also releasing a Darth Vader themed PS4 with bundled Disney Infinity figurettes that will just add to the incredible hype seen for 'The Force Awakens.'
Source:
Bloomberg