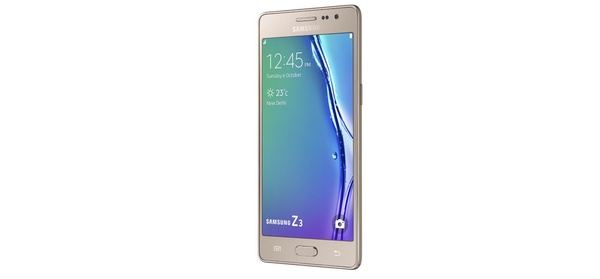 Samsung has revealed its new Tizen-based Z3 smartphone, the second phone to use the fledgling operating system.
The Z3 will be available in India and will feature some nice upgrades from the really low-cost Z1 released in January.
Samsung says the new phone will have a 720p 5-inch display, a 1.3GHz quad-core processor built by Spreadtrum, 1GB RAM, a 2600mAh battery, dual 8MP/5MP cameras and a metal-looking design. Unfortunately, there is no LTE support, but it does support HSPA+.
Priced at 8490 Rand, or about $130 USD, the device is cheap but still won't be as cheap as other phones being released in India.
Source:
Verge