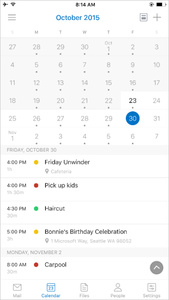 Microsoft has announced today the rollout of new versions of Outlook for iOS and Outlook for Android, integrating their newly acquired Sunrise technology.
The upgraded apps tweak the UI and add some bug fixes, with an overall focus on improving navigation and saving time and taps. Android, specifically, will be getting a Material Design UI overhaul.
Microsoft recently acquired Sunrise, the mobile calendar app, for over $100 million, and will be integrating the technology to Outlook before shutting down the standalone app itself.
The software giant says there are currently about 30 million users of Outlook between the two operating systems.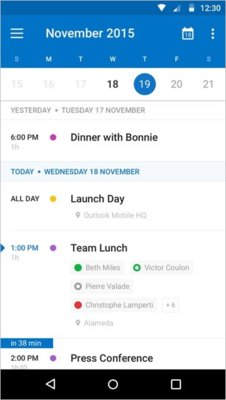 Source:
Microsoft