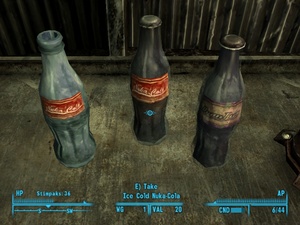 If you're a fan of the Fallout series, you will be able to try out Nuka-Cola Quantum soon thanks to a new partnership.
Fallout developer Bethesda has teamed up with Jones Soda to release the soda on November 10th at Target stores.
The release coincides with the release of Fallout 4, and Bethesda has been offering fans quite a few collectibles ahead of the game's release.