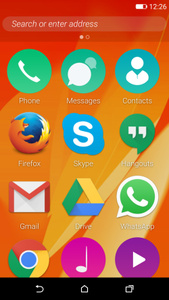 Mozilla has announced the launch of Firefox OS 2.5 Developer Preview for Android, an experimental build aimed at devs.
The open-source giant says there are a couple of interesting features integrated into the alpha build:
Add-ons: Just like the add-ons we've come to love in desktop browsers, Firefox OS add-ons can extend just one app, several, or all of them, including the system app itself.
Private Browsing with Tracking Protection: A new Firefox privacy feature, Tracking Protection allows users to control how their browsing activity is tracked across many sites.
Pin the Web: Pin the Web removes the artificial distinction between web apps and websites and lets you pin any website or webpage to your home screen for later usage.
The Developer Preview is an app that lets you run and test out the Firefox OS as a home screen on your Android device without needing to flash the operating system over your existing Android OS.
Mozilla says interested parties can try out the app here:
Developer Preview