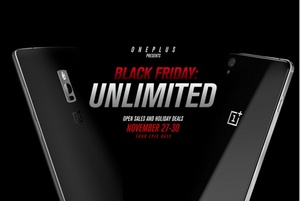 OnePlus has begun its Black Friday sale today, allowing you to purchase the new OnePlus X and OnePlus 2 all weekend without needing an invite.
The "unlimited sale" is available now until the 30th.
Additionally, OnePlus is discounting quite a few of their accessories up to 90 percent off, and everything accessory is at least 10 percent off. For example, screen protectors are just 50 cents and their own USB cables (including USB-C) are $5 or cheaper.
Check out the deal
here
.